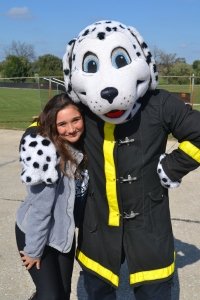 Villa Park firefighters know the best way to fight a fire is to prevent one. Our public education specialist visit grade schools throughout the Village during the school year to teach fire safety basics.
During fire prevention week we hold our annual Open House showcasing our response capabilities and teaching fire safety in some fun ways and it always ends in a live fire demonstration.
For fun games and activities about fire safety click on the link below and see what Sparky the Fire Dog has to offer.
Click HERE to visit Sparky for Fun Kid Activities